Mass Audubon Shop
Your go-to source for products that help explain, identify, and celebrate the wonders of nature.
Come visit our store at Drumlin Farm Wildlife Sanctuary in Lincoln. Mass Audubon members get 10% off every purchase, access to special discounts, and invitations to exclusive savings events—join today!
eNews, Hours, & Location
Location

208 South Great Road, Lincoln, MA 01773
Get Directions >

Hours

Tuesday–Sunday & Monday holidays
10:00 am–5:00 pm
Upcoming Events & Sales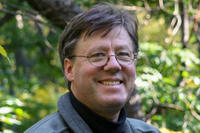 Postponed (new date TBA). Author David Sibley will give a short talk about his new book, What It's Like to be A Bird, followed by a book signing.
Cancelled (new date TBA). From April 3–12, Mass Audubon members enjoy discounts starting at 15% on our great selection of binoculars, spotting scopes, and tripods. Only available in-store at the Mass Audubon Shop in Lincoln.
More News
Why Buy from the Mass Audubon Shop?
---
Why Buy from Us?
Your purchases support our work to protect the nature of Massachusetts!
The Mass Audubon Shop is part of Mass Audubon, an independent nonprofit organization that works every day to protect the nature of Massachusetts for people and wildlife through conservation, education, and advocacy. By buying from us, you'll be helping Mass Audubon advance its mission of protecting the wildlife and wild lands that we all enjoy.
→ In addition to the Mass Audubon Shop in Lincoln, Mass Audubon also has smaller, individually-managed gift shops at many of our wildlife sanctuaries across the state.