News & Events
There's always something new happening at Wellfleet Bay. Read the latest news and check out all of our upcoming programs.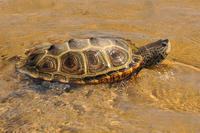 Wellfleet Bay invites researchers to submit proposals to present at the 25th Annual Cape Cod Natural History Conference. The deadline for submissions is December 31, 2019.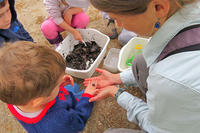 Wellfleet Bay has been providing programs to Cape Cod schools for nearly 40 years. But recently, the sanctuary has expanded its reach into a new, key age group—preschool!
Melissa Lowe Cestaro—a 25-year veteran of Mass Audubon—has been chosen to succeed Sanctuary Director Bob Prescott, who is retiring this fall after nearly 40 years at the helm.
Subscribe to Wellfleet Bay emails
Read More Blog Posts
November 19, 2019
Like the birds they've banded since September, assistant bird banders Nancy Ransom and Lila Fried are moving on to their overwintering locations. Both young women worked under the direction of master bander, James Junda, who oversees the sanctuary's banding station as well as a station on South Monomoy in Chatham. The two split their time […]
October 23, 2019
The start of the 2019 cold-stun sea turtle season is drawing near! Cape Cod Bay surface water temperature has dropped to the mid-50's F, and the bay generally has uniform temperature from surface to bottom at this time of year, so we know turtles are already compromised by the cold. When they get cold enough […]