News & Events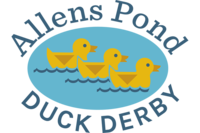 This year was a fantastic 16th year for the Allens Pond Duck Derby with 5,972 rubber ducks racing on the incoming tide at Barney's Joy. See the official list of the winners, and congratulations to all!
Great news! Thanks to REI's first-ever "Loving Our Local Outdoors" member vote grant, Allens Pond will receive a funding award to build new trails and create an amazing eight-mile circuit.
We are thrilled to announce that the $2.6 million goal was met to protect the Sacred Hearts property! Our offer was officially accepted on February 14, and we're excited to be on our way to purchasing 110 acres to expand Great Neck Wildlife Sanctuary.