News & Events
Regional News
Don't miss a thing! Find out what's going on at Mass Audubon's wildlife sanctuaries in regions across the state.
---
Special Events
Our wildlife sanctuaries host exciting special events throughout the year, from seasonal festivals to family fun days to open houses and more.
---
From the President's Office
March 16, 2023
The return of spring signals longer days, warmer weather, and of course the return of millions of migrating birds including my favorite, the Osprey.
December 14, 2022
It's a new year, and I can't tell you how excited and hopeful I am. When I look back at 2022, we saw incredible progress in the fight against climate change at both the federal and state levels, and in cities and towns across the Commonwealth. We saw our education programs ramping back up to full speed. And we saw people coming together to protect and restore lands that benefit plants, wildlife, and people. And we saw stunning fall foliage that served as a reminder that nature brings us deep joy.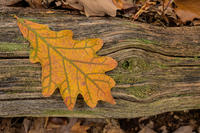 September 23, 2022
Over the summer, I had the privilege of traveling across the state to visit our wildlife sanctuaries, see some of the amazing work we are doing, and meet with partners and supporters to hear what matters most to them. During these trips, I couldn't help but be reminded of just how important nature is for the health of our planet and for our own well-being.
More News
Press Releases
March 17, 2023
Mass Audubon welcomes birders of all abilities and backgrounds to its 31st annual Birders Meeting taking place Sunday, April 2, 8 am-4 pm, at the College of the Holy Cross in Worcester.
February 16, 2023
Mass Audubon has named Carole McCauley its new Regional Director, North Shore, responsible for the statewide conservation organization's wildlife sanctuaries from Newburyport to Nahant.
Photo Contest
Our annual photo contest invites you to submit your best images of wildlife, landscapes, and people enjoying the nature of Massachusetts.
Blogs
See the latest posts from Mass Audubon's blogs, which cover everything from sanctuary news to bird conservation to advocacy and everything in between.
Publications
From our quarterly Explore magazine to special reports like Losing Ground and State of the Birds, we have dozens of publications to keep you informed and engaged in our work to protect the nature of Massachusetts.
Subscribe to eNews
There are many ways to keep up with what's going on at Mass Audubon! Get the latest from your local sanctuary, stay updated on statewide conservation initiatives, or enjoy the best of both with our bi-monthly Explorations.