News & Events
Regional News
Don't miss a thing! Find out what's going on at Mass Audubon's wildlife sanctuaries in regions across the state.
---
From the President's Office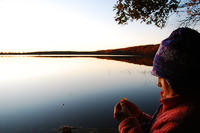 December 11, 2020
To kick off the new year and celebrate 125 years of protecting the nature of Massachusetts, we are focusing on making even more of the natural areas we manage available for you to enjoy.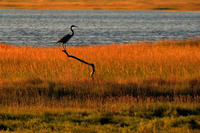 November 10, 2020
For almost 125 years, Mass Audubon has been the leading force for conservation in Massachusetts. If 2020 has taught us anything, it's how much we all need nature—and how critical it is that we preserve and protect it.
August 14, 2020
As part of our commitment to diversity, equity, and inclusion, we, along with National Audubon Society and other independent Audubon Societies, are embarking on our own historical reckoning starting with taking a closer look at our namesake, John James Audubon.
More News
Press Releases
January 21, 2021
Mass Audubon's Joppa Flats Education Center celebrates the season each year by sponsoring the Superbowl of Birding, but due to COVID-19 restrictions, this year's competition, has been modified in scope, with resultant rules changes. The 2021 event, taking place 5 am to 5 pm Saturday, January 30, thus has been dubbed the "Semi-Superbowl of Birding."
January 15, 2021
Mass Audubon is disappointed by Governor Charlie Baker's veto of the state legislature's climate bill, An Act creating a next-generation roadmap for Massachusetts climate policy, and urges immediate action.
Photo Contest
Our annual photo contest invites you to submit your best images of wildlife, landscapes, and people enjoying the nature of Massachusetts.
Blogs
See the latest posts from Mass Audubon's blogs, which cover everything from sanctuary news to bird conservation to advocacy and everything in between.
Publications
From our quarterly Explore magazine to special reports like Losing Ground and State of the Birds, we have dozens of publications to keep you informed and engaged in our work to protect the nature of Massachusetts.
Subscribe to eNews
There are many ways to keep up with what's going on at Mass Audubon! Get the latest from your local sanctuary, stay updated on statewide conservation initiatives, or enjoy the best of both with our bi-monthly Explorations.