News & Events
Regional News
Don't miss a thing! Find out what's going on at Mass Audubon's wildlife sanctuaries in regions across the state.
---
Special Events
Our wildlife sanctuaries host exciting special events throughout the year, from seasonal festivals to family fun days to open houses and more.
---
From the President's Office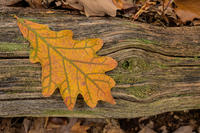 September 23, 2022
Over the summer, I had the privilege of traveling across the state to visit our wildlife sanctuaries, see some of the amazing work we are doing, and meet with partners and supporters to hear what matters most to them. During these trips, I couldn't help but be reminded of just how important nature is for the health of our planet and for our own well-being.
June 21, 2022
We welcome the return of summer and all the incredible outdoor opportunities it brings, including the familiar (beach day!), the new (green concert), or the simply delightful (spotting a turtle or a dragonfly on the wing). While we are out enjoying all that the season brings, it's also wonderful to take a moment to reflect on the awesomeness of nature—and our collective responsibility to take care of our planet.
March 17, 2022
As much as I love winter and all the outdoor adventures it brings— from snowshoeing to brisk bird walks—by the end, I long for the arrival of spring. It's a time of renewal and reawakening.
More News
Press Releases
September 13, 2022
Mass Audubon is collaborating with noted Brookline documentarian Aynsley Floyd to present her latest film, "Turkey Town," Tuesday evening, September 20, at the Coolidge Corner Theatre in Brookline. Strong advance ticket sales prompted the event to move the 7-9 p.m. screening/panel discussion to the theatre's largest viewing room, the 432-seat Moviehouse 1.
September 7, 2022
Mass Audubon's annual statewide photography contest, Picture This: Your Great Outdoors, is down to its final few weeks, but still encouraging shutterbugs of all abilities to enter.
Photo Contest
Our annual photo contest invites you to submit your best images of wildlife, landscapes, and people enjoying the nature of Massachusetts.
Blogs
See the latest posts from Mass Audubon's blogs, which cover everything from sanctuary news to bird conservation to advocacy and everything in between.
Publications
From our quarterly Explore magazine to special reports like Losing Ground and State of the Birds, we have dozens of publications to keep you informed and engaged in our work to protect the nature of Massachusetts.
Subscribe to eNews
There are many ways to keep up with what's going on at Mass Audubon! Get the latest from your local sanctuary, stay updated on statewide conservation initiatives, or enjoy the best of both with our bi-monthly Explorations.