News & Events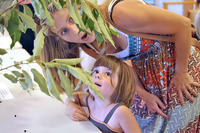 Special Event June 2, 2019
Shop for native plants that will brighten your gardens and provide habitat for birds and butterflies! Bring your family and spend the day enjoying free snacks, fun activities, a special art exhibit, and perusing our gift shop.
Special Event July 6, 2019
Nothing says "summer" quite like fireflies. Celebrate these amazing insects with an evening of family-friendly games, activities, crafts, demonstrations, and more—plus, learn how you can participate in Firefly Watch!
North River's current art exhibit, Avian Works in Four Mediums, features pieces by local artist Karie O'Donnell. On display in the Gallery from April 27–June 2.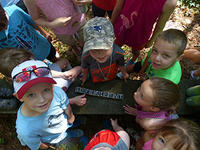 Registration is now open for North River Nature Day Camp in Marshfield! We're looking forward to sunshine, summertime, and days filled with adventure in the great outdoors.