News & Events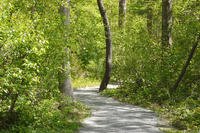 You may see some new faces on your next visit to a Mass Audubon South East sanctuary! We're thrilled to welcome these new members to our amazing team of staff.
Each year, coastal waterbirds such as Piping Plovers, Least Terns, and American Oystercatchers return to their summer homes on the Massachusetts shoreline. And each year, our Coastal Waterbird Program (CWP) team works to protect the habitats that are crucial to the continued recovery of these threatened birds.
If you've visited Daniel Webster this fall, you've probably noticed there's a lot of dirt and very little grass. Just wait—spring 2021 will bring lush, renewed meadows full of nesting birds and native pollinators!
Subscribe to North River emails