News & Events
Every year, Stellwagen Bank National Marine Sanctuary tracks Great Shearwaters. For 2019, nine of the birds they are tracking are named after Mass Audubon wildlife sanctuaries.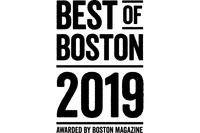 Boston magazine's annual Best of Boston® feature has honored three Mass Audubon Wildlife sanctuaries for 2019—including Joppa Flats!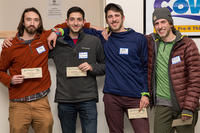 The results are in for the Superbowl of Birding XVI, which was held on Saturday, January 19, 2019!
Subscribe to Joppa Flats emails
Read More Blog Posts
November 19, 2019
Wednesday Morning birders needed strong resolve last week on November 13, with high winds and temperatures hovering around freezing. Still, co-leader Steve Walch and I, plus a group of stalwart participants, headed to Plum Island hoping for more winter arrivals and the chance to see one of the rarities that others have reported. We started at the North End only briefly, as the mouth of the river […]