News & Events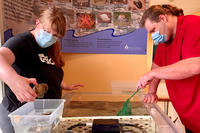 Joppa Flats welcomed two new animal husbandry interns this fall! These internships provide young adults of all ability levels the opportunity to learn practical, hands-on skills for future careers.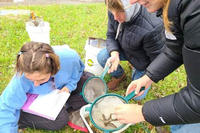 Started in 1996, the Salt March Science Project is a thriving program that partners local students in grades 5–12 with Mass Audubon scientists studying threats to salt marsh habitats on the North Shore.
The results are in for the first-ever Semi-Superbowl of Birding, which took place on Saturday, January 30, 2021! Due to COVID-19 pandemic restrictions, we had to modify the scope and rules of this year's contest.
Subscribe to Joppa Flats emails