News & Events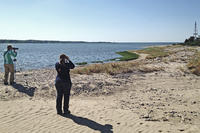 Special Event January 29, 2022
Every January, we celebrate the joy of winter birding with a 12-hour team birding competition. Due to COVID-19, the Semi-Superbowl of Birding II will continue to follow a modified scope and rules.
Special Event February 8–12, 2022
Deep winter is on its way—and with it, the Bald Eagles will return to the Merrimack Valley. This year's festival will include both online and in-person programs to celebrate these special winter residents of the greater Newburyport area.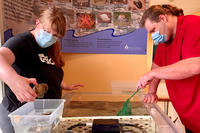 Joppa Flats welcomed two new animal husbandry interns this fall! These internships provide young adults of all ability levels the opportunity to learn practical, hands-on skills for future careers.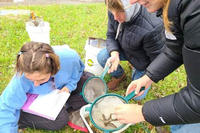 Started in 1996, the Salt March Science Project is a thriving program that partners local students in grades 5–12 with Mass Audubon scientists studying threats to salt marsh habitats on the North Shore.
The results are in for the first-ever Semi-Superbowl of Birding, which took place on Saturday, January 30, 2021! Due to COVID-19 pandemic restrictions, we had to modify the scope and rules of this year's contest.
Subscribe to Joppa Flats emails