News & Events
Wednesdays are going virtual! Now you can enjoy lectures by fascinating speakers on a variety of topics from the safety and comfort of your home. Every week features a different natural history theme.
The results are in for the Superbowl of Birding XVII, which was held on Saturday, January 25, 2020!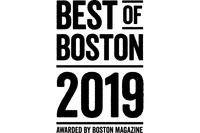 Boston magazine's annual Best of Boston® feature has honored three Mass Audubon Wildlife sanctuaries for 2019—including Joppa Flats!
Subscribe to Joppa Flats emails
Read More Blog Posts
July 25, 2020
For WMB this week, I met birders and co-leaders Dave Williams and Susan Yurkus at Woodsom Farm in Amesbury. We have tried to make at least one trip there in recent years to see the big population of Bobolinks that breed there, and the small, but significant number of Eastern Meadowlarks that breed there as […]