News & Events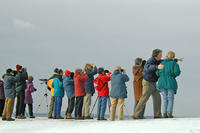 Special Event January 25, 2020
Celebrate the joy of winter birding with our ever-popular annual event! Each January, birding teams of all ages go head-to-head in a 12-hour race to spot as many species as they can.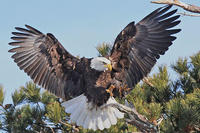 Special Event February 15, 2020
Deep winter is on its way—and with it, the bald eagles return to the Merrimack Valley. Join us for this annual festival to celebrate these special winter residents of the greater Newburyport area.
Subscribe to Joppa Flats emails
Read More Blog Posts
January 10, 2020
Hello, Wednesday Morning Birders! Dave Williams joined me in leading this week's Wednesday Morning Birding program on to Plum Island — the north end and points south. Skies were cloudy to partly cloudy to clear; temps 32-40 F.; and winds SW-NW/5-15 mph and freshening. Passerines were in short supply, but outside of that, we had […]