News & Events
Special Event February 8–12, 2022
Deep winter is on its way—and with it, the Bald Eagles will return to the Merrimack Valley. This year's festival will include both online and in-person programs to celebrate these special winter residents of the greater Newburyport area.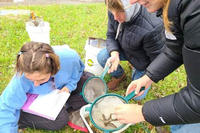 Started in 1996, the Salt March Science Project is a thriving program that partners local students in grades 5–12 with Mass Audubon scientists studying threats to salt marsh habitats on the North Shore.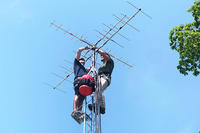 Ipswich River has joined the Motus Wildlife Tracking System! By participating in this exciting collaborative research network, scientists and educators across New England will be able to better understand the ecology and conservation of migratory birds.
Exciting habitat restoration work is happening at Ipswich River! The project will create a large, contiguous field of flowering plants and native grasses and shrubs that will provide highly beneficial habitat for pollinators and birds alike.
Subscribe to Ipswich River emails