News & Events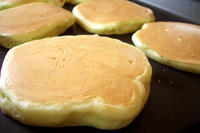 Special Event March 23, 2019
Wrap up the maple sugaring season with our annual pancake breakfast! Bring your family and friends and enjoy the fruit (ok, sap!) of our labor and our maple trees on some delicious pancakes.
No matter your age, we offer many ways to take advantage of the age-old tradition of maple sugaring. Rent a sugaring bucket, take a sugaring tour, enjoy our Spring Flapjack Fling, or bring your class for a school field trip!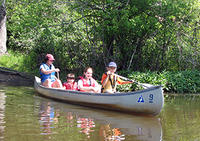 Registration is now open for Ipswich River Nature Day Camps! We're looking forward to sunshine, summertime, and days filled with adventure in the great outdoors.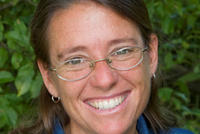 Please join us in giving a warm welcome to Ipswich River's new director, Amy Weidensaul. "I grew up in Massachusetts and, after a long career with the National Audubon Society in Maryland and Pennsylvania, I'm returning home," says Amy.