News & Events
Special Event August 30, 2019
Bring the whole family to Ipswich River for a day of free summer fun! All visitors will receive free admission, and there will be free programs offered throughout the day for all ages to enjoy.
Take an evening sail aboard the 122-foot Schooner Adventure on August 24! Enjoy a light dinner and drinks while you learn about the history of the area and get spectacular views of seabirds and marine animals.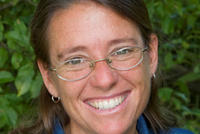 Please join us in giving a warm welcome to Ipswich River's new director, Amy Weidensaul. "I grew up in Massachusetts and, after a long career with the National Audubon Society in Maryland and Pennsylvania, I'm returning home," says Amy.