News & Events
Register now for the next session in our 4-part trail building and stewardship training series! Classes are designed for land managers, conservation professionals, volunteer groups, and volunteer trail stewards. Next workshop is September 12.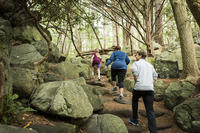 The Mass Audubon sanctuaries of Greater Boston are proud to offer free admission to active-duty U.S. military personnel and their families through Labor Day thanks to the Blue Star Museums program.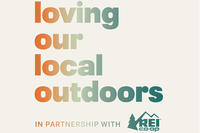 Great news! Thanks to REI's first-ever "Loving Our Local Outdoors" member vote grant, Broadmoor will receive a funding award to repair and reroute nine miles of hiking trails.
Subscribe to Broadmoor emails
Read More Blog Posts
August 13, 2019
Improvements for safety and comfort began last week across two wet areas of trail. The first spot is on Glacial Hill Trail where a seasonal stream makes crossing wet and muddy. The result is that visitors have widened the trail trying to avoid the mud, crushing and breaking plants and degrading the habitat. How did […]