News & Events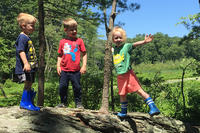 At our summer day camp in Natick, kids ages 4–17 explore, have fun, and make friends while creating lifelong memories through guided outdoor explorations, games, hands-on activities, and crafts. Registration is now open for summer 2022!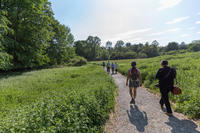 The next time you're looking to get outdoors, stop by Broadmoor to check out the new trail improvements and learn all about what's on the horizon for our innovating organization.
Earlier this month, the intrepid trail team at Broadmoor completed a reroute and reopened the much loved Hemlock Trail. This beautiful trail winds through oak-pine woods down to a stream bordered by hemlocks, flowing into the Wildlife Pond.
Subscribe to Broadmoor emails