News & Events
Register is now open for the 2020-2021 school year! These drop-off programs provide a wonderful opportunity for homeschoolers to meet with other students in a social environment while engaging with the natural world.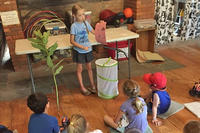 Not only does Oak Knoll camper Amelia Shapiro-Macbeth raise and release endangered Monarch butterflies at home, she's also helped establish a milkweed patch in the sanctuary's pollinator garden!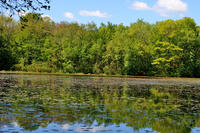 Thanks to many generous donors, we were able to purchase, and permanently protect, the 25-acre Dorrance property (also known as Norma's Woods) adjacent to the sanctuary!