News & Events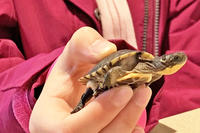 Our teen homeschool participants have been caring for rare Blanding's Turtle hatchlings since September 2020 as part of the USFWS Turtle Repatriation Project.
At Oak Knoll Summer Camp in Attleboro, campers ages 4.5–10 have fun, learn about nature, and make friends through outdoor exploration, hands-on activities, games, and art. Registration is now open!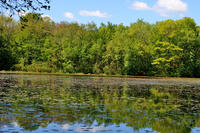 Thanks to many generous donors, we were able to purchase, and permanently protect, the 25-acre Dorrance property (also known as Norma's Woods) adjacent to the sanctuary!