Joppa Flats Education Center
Overlooking the Merrimack River and near the entrance to Parker River National Wildlife Refuge, the Joppa Flats Education Center offers unique educational opportunities for people of all ages. Here, you can explore the region's wildlife-rich habitats (salt marshes, mudflats, rivers, bays, and coastal waters) through guided tours, marine touch tanks, art exhibits, drop-in programs, and interpretive displays.
Nature Play Days - LP promo for sanctuaries
Nature Play Days
Find seasonal nature play ideas & activities to help everyone get outside! Time for fun >
Sanctuary Video
A Unique Sanctuary
Find out what's made Joppa Flats such a special place since its founding in 2003. Watch now >
Sanctuary News & Events
Special Event January 30, 2021
Every January, we celebrate the joy of winter birding with a 12-hour team birding competition. Due to the COVID-19 pandemic, this year's event—the 2021 Semi-Superbowl of Birding—has a modified scope and contest rules.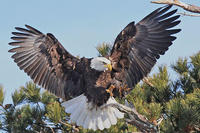 Special Event February 9–14, 2021
Deep winter is on its way—and with it, the Bald Eagles will return to the Merrimack Valley. This year's festival will include both online and in-person programs to celebrate these special winter residents of the greater Newburyport area.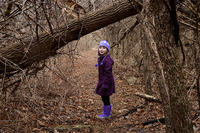 As fall turns to winter, it's a great time to explore the seasonal wonders of our local habitats! Families are invited to join us on select Saturdays for 2-hour, guided outdoor explorations of nearby nature areas.
More News