News & Events
Regional News
Don't miss a thing! Find out what's going on at Mass Audubon's wildlife sanctuaries in regions across the state.
---
Special Events
Our wildlife sanctuaries host exciting special events throughout the year, from seasonal festivals to family fun days to open houses and more.
---
From the President's Office
June 21, 2022
We welcome the return of summer and all the incredible outdoor opportunities it brings, including the familiar (beach day!), the new (green concert), or the simply delightful (spotting a turtle or a dragonfly on the wing). While we are out enjoying all that the season brings, it's also wonderful to take a moment to reflect on the awesomeness of nature—and our collective responsibility to take care of our planet.
March 17, 2022
As much as I love winter and all the outdoor adventures it brings— from snowshoeing to brisk bird walks—by the end, I long for the arrival of spring. It's a time of renewal and reawakening.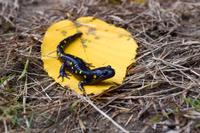 September 20, 2021
Over the past several months, I've been soaking up every last bit of summer and seeing firsthand how Mass Audubon is creating opportunities for people like you and me to get out and experience all that nature has to offer.
More News
Press Releases
August 11, 2022
With Governor Baker's signature today of the bill for climate and offshore wind developed over months of negotiation between Senate and House leaders, Massachusetts continues its track record as a global leader in regulating climate pollution. In their legislation, the legislature set forth an exciting set of policies designed to enable the ambitious reductions in greenhouse (GHG) emissions required by the Next-Generation Climate Roadmap.
August 3, 2022
Working with nonprofit partners, state environmental agencies, private donors, and municipalities, Mass Audubon has helped conserve more than 800 acres in two projects along the Route 2 corridor north of the Quabbin Reservoir.
These land protection achievements align with the statewide conservation organization's Action Agenda, which prioritizes promoting and stewarding resilient landscapes.
Photo Contest
Our annual photo contest invites you to submit your best images of wildlife, landscapes, and people enjoying the nature of Massachusetts.
Blogs
See the latest posts from Mass Audubon's blogs, which cover everything from sanctuary news to bird conservation to advocacy and everything in between.
Publications
From our quarterly Explore magazine to special reports like Losing Ground and State of the Birds, we have dozens of publications to keep you informed and engaged in our work to protect the nature of Massachusetts.
Subscribe to eNews
There are many ways to keep up with what's going on at Mass Audubon! Get the latest from your local sanctuary, stay updated on statewide conservation initiatives, or enjoy the best of both with our bi-monthly Explorations.