Road's End Wildlife Sanctuary

Once a farmstead that was selectively lumbered and cleared for agricultural purposes, Road's End proves that the land can return to its natural state if given the chance. A white pine forest now stands in an old field and pastures have become beaver meadows.
Explore the Trails
Explore the Trails
Walk the 1-mile trail featuring two gentle loops that take you through fields, forests, and along a brook. Get the map >
Program Catalog
Try Something New!
The nearby Arcadia Wildlife Sanctuary offers a variety of programs for children, families, and adults. Find a program >
Regional News & Events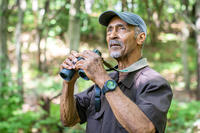 John Green is a very well-known and respected naturalist with a specialty of birding by ear who has worked throughout the Connecticut River Valley since the 1970s. For decades, John has been inspiring Connecticut River Valley program participants with his knowledge of the natural world, birding expertise, and beautiful photography.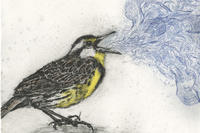 Canary in the Coal Mine is a show conceived by Massachusetts-based studio Zea Mays Printmaking to promote awareness of the vast number of avian species that face eradication due to climate change.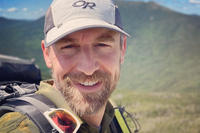 "Mass Audubon's work is wonderful and much needed, especially in the age of climate change and ever-rising population. How can you not want to take on this fight?"
More News