News & Events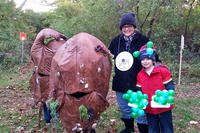 Special Event October 25, 2019
For one night only, the woodlands will awaken for some family-friendly, non-scary Halloween fun! Take a guided walk on a lantern-lit forest trail and encounter some creatures of the night.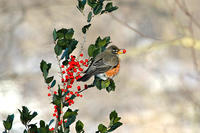 Ashumet Holly Wildlife Sanctuary
Special Event December 14, 2019
Take a "holly-day" season walk at one of the largest holly plantations in New England! Learn about the natural history of hollies and gather your own holly boughs to take home.
Over the Earth Day weekend (April 21-24), Long Pasture Wildlife Sanctuary worked in conjunction with teachers and students from the Falmouth Public Schools to build two vernal pools.
Subscribe to Long Pasture emails