News & Events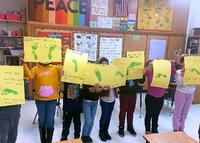 For some Cape children, nature experiences are mostly confined to their backyards. But at one elementary school, Mass Audubon Cape Cod educators are working to broaden students' knowledge and experiences with the natural world.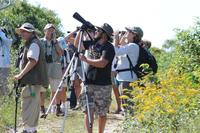 If you're ready to learn more birds than the ones at your feeder, your chance is coming up! Long Pasture's birding ace Chris Walz will be kicking off his popular year-long birding program covering the Cape's many birding hot spots.
Long Pasture's recently opened Discovery Center now has 52 solar photovoltaic panels on its roof—and soon will be generating all of the electricity it needs. The panels are part of a $100,000 solar matching challenge awarded by the Tern Foundation.
Subscribe to Long Pasture emails