News & Project Updates
Mass Audubon successfully conserves additional land all the time—from stands of old growth forest in the Berkshires to coastal habitats on Cape Cod to the precious salt marsh of the North Shore—and every type of habitat in between.
Recent Success Stories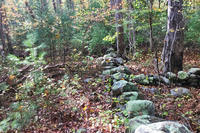 Published on February 18, 2021
Mass Audubon has received a new permanent Conservation Restriction from the Town of Marshfield for a 13.3-acre property that borders our North River Wildlife Sanctuary and consists of oak and pine forest with a lovely tributary to Hannah Eames Brook running through it.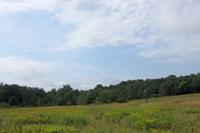 Published on February 16, 2021
Thanks to the efforts of many, the remaining 67 acres of the Patten Hill property in Shelburne Falls have been permanently protected! We are so grateful for all who contributed to this important conservation effort.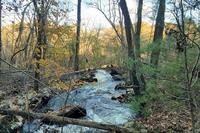 Published on January 29, 2021
Mass Audubon received a donation of 2.73 acres of land next to the Museum of American Bird Art at Mass Audubon (MABA) in Canton. The new addition—called the Carroll Property—features a lovely series of rapids, or cascades, of Pequit Brook that runs along the Main Loop Trail.
More News
Success Stories - Previous Years
Previous Years
---
2020
Projects and land conservation success stories from 2020. Read more >
2019
Projects and land conservation success stories from 2019. Read more >
2013-2018
Projects and land conservation success stories from 2013-2018. Read more >