News & Events
Regional News
Don't miss a thing! Find out what's going on at Mass Audubon's wildlife sanctuaries in regions across the state.
---
Special Events
Our wildlife sanctuaries host exciting special events throughout the year, from seasonal festivals to family fun days to open houses and more.
---
From the President's Office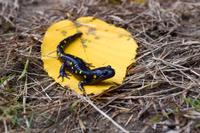 September 20, 2021
Over the past several months, I've been soaking up every last bit of summer and seeing firsthand how Mass Audubon is creating opportunities for people like you and me to get out and experience all that nature has to offer.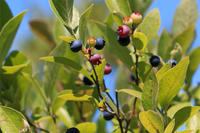 June 22, 2021
As we enter the warm summer months, all of our wildlife sanctuaries are open and alive with people and wildlife. This is the result of an unprecedented investment supported by our donors, volunteers, and staff.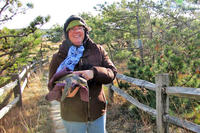 March 18, 2021
With nearly 40,000 acres of land that we protect and steward and a network of 62 wildlife sanctuaries open to the public, it would be literally impossible to keep up without our 14,000 volunteers.
More News
Press Releases
May 3, 2022
Bird-a-thon, Mass Audubon's largest statewide fundraiser and popular birding competition, returns Friday and Saturday, May 13 and 14, with a stronger-than-ever commitment to support the statewide conservation organization's important work.
April 13, 2022
On Earth Day Friday, April 22, Mass Audubon's Boston Nature Center staff, supporters, and civic leaders will gather at the 67-acre wildlife sanctuary in Mattapan for a ribbon-cutting to officially announce it has achieved net-zero energy status.
Photo Contest
Our annual photo contest invites you to submit your best images of wildlife, landscapes, and people enjoying the nature of Massachusetts.
Blogs
See the latest posts from Mass Audubon's blogs, which cover everything from sanctuary news to bird conservation to advocacy and everything in between.
Publications
From our quarterly Explore magazine to special reports like Losing Ground and State of the Birds, we have dozens of publications to keep you informed and engaged in our work to protect the nature of Massachusetts.
Subscribe to eNews
There are many ways to keep up with what's going on at Mass Audubon! Get the latest from your local sanctuary, stay updated on statewide conservation initiatives, or enjoy the best of both with our bi-monthly Explorations.