General Special Events
Statewide
Special Event February - December 2019
See all the winning images of the 2018 photo contest at our wildlife sanctuaries across the state. View the schedule >
Lenox, MA
Special Event July 27-30, 2017
This summer, enjoy a weekend of music, birds, and nature in the Berkshires. Mass Audubon and Tanglewood have created four days of concerts and guided bird walks that take place at Mass Audubon's Pleasant Valley Wildlife Sanctuary and at Tanglewood in Lenox.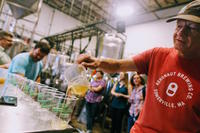 Aeronaut Brewing Co.
Special Event September 3, 2019
Nature nerds and avian admirers rejoice: our collaborative brew with Aeronaut Brewing Co. in Somerville is here, and we've got an evening of fun lined up at the brewery to celebrate!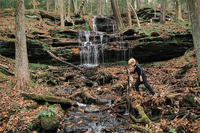 Drumlin Farm Wildlife Sanctuary
Special Event November 17, 2019
You're invited to this free annual event that celebrates land conservation in Massachusetts and the people who make it happen.