Regional News
Check here for the latest news from Mass Audubon wildlife sanctuaries around the state.
Central Massachusetts Events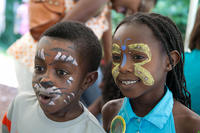 Special Event August 10, 2019
Celebrate butterflies with a day of educational fun for the whole family. Enjoy nature walks, workshops, live music, face painting, food, live caterpillar exhibits, a butterfly-friendly plant sale, and more!
Central Massachusetts News