Regional News
Check here for the latest news from Mass Audubon wildlife sanctuaries around the state.
Cape Cod and Islands Events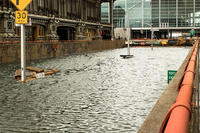 Special Event April 20, 2019
Join us for a screening of Ocean Cities to find out what coastal cities and towns can do to confront the rising sea levels caused by climate change—and discover the mitigation projects some major cities have already implemented.
Special Event July 18, 2019
Make plans to join us for a quintessential Cape Cod summer evening under the stars and help raise critical funding for Wellfleet Bay's conservation and education programs.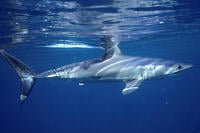 Special Event March 27, 2019
Join us at Cape Cod Beer to learn about the Cape's fascinating wildlife while enjoying some locally-crafted brews. March's topic is "The Secret Lives of New England Sharks."
Cape Cod and Islands News