Regional News
Check here for the latest news from Mass Audubon wildlife sanctuaries around the state.
Cape Cod Events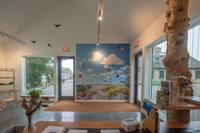 Special Event October 9, 2021
Everyone is invited to this free event in our new Discovery Center! Tour this beautiful, multi-functional building with our staff to learn about interior and exterior features, the exhibits, and what's in store for the future.
Cape Cod News