Regional News
Check here for the latest news from Mass Audubon wildlife sanctuaries around the state.
Cape Cod and Islands Events
Special Event October 25, 2019
Celebrate Halloween by exploring our delightfully spooky pine forest after dark. Along the way, you'll be entertained and enlightened (but not scared) by curious creatures from the natural world!
Special Event November 2, 2019
Join us for the seventeenth year of this free public conference to hear about anticipated changes in striped bass management, how to save Wellfleet's declining horseshoe crabs, and more.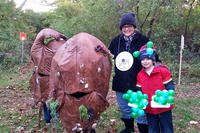 Special Event October 25, 2019
For one night only, the woodlands will awaken for some family-friendly, non-scary Halloween fun! Take a guided walk on a lantern-lit forest trail and encounter some creatures of the night.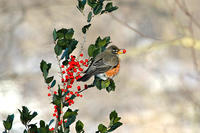 Ashumet Holly Wildlife Sanctuary
Special Event December 14, 2019
Take a "holly-day" season walk at one of the largest holly plantations in New England! Learn about the natural history of hollies and gather your own holly boughs to take home.
Special Event November 29, 2019
It's a fall-tastic day the whole family will enjoy! Featuring hayrides, face painting, live music, food, crafts for kids, live animals, trail walks, and more.
Cape Cod and Islands News