Regional News
Check here for the latest news from Mass Audubon wildlife sanctuaries around the state.
Cape Cod and Islands Events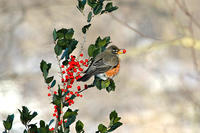 Ashumet Holly Wildlife Sanctuary
Special Event December 14, 2019
Take a "holly-day" season walk at one of the largest holly plantations in New England! Learn about the natural history of hollies and gather your own holly boughs to take home.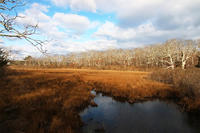 Special Event December 7, 2019
Come one, come all to a special community potluck that's kicking off a year-long celebration honoring Felix Neck's 50th anniversary!
Cape Cod and Islands News