Regional News
Check here for the latest news from Mass Audubon wildlife sanctuaries around the state.
South of Boston Events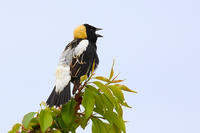 Special Event June 30, 2019
Start your day with a farm-to-table breakfast featuring local, freshly-harvested produce, then embark on a guided hike to view Bobolinks in the restored warm-season grassland at Allens Pond.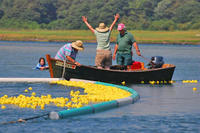 Special Event August 10, 2019
Support Allens Pond and join us for this fun annual event. The Grand Prize Winner gets a dinner for two anywhere in the world!
Special Event July 6, 2019
Nothing says "summer" quite like fireflies. Celebrate these amazing insects with an evening of family-friendly games, activities, crafts, demonstrations, and more—plus, learn how you can participate in Firefly Watch!
South of Boston News