Regional News
Check here for the latest news from Mass Audubon wildlife sanctuaries around the state.
North Shore Events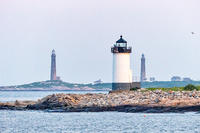 Special Event February 26, 2020
Grab a beer at True North Ale Company, enjoy some food, and listen as historian Paul St. Germain recounts the riveting story of Straitsmouth Island and the 180-year journey that led to its remarkable reopening in 2018.
Special Event March 21, 2020
Wrap up the maple sugaring season with our annual pancake breakfast! Bring your family and friends and enjoy the fruit—well, sap—of our labor, then take a sap-to-syrup sugaring tour.
North Shore News