Regional News
Check here for the latest news from Mass Audubon wildlife sanctuaries around the state.
North Shore Events
Special Event January 26, 2020
See live birds of prey up-close like never before with Wingmasters! You'll be introduced to different types of raptors including eagles, hawks, falcons, and owls during these exciting indoor presentations.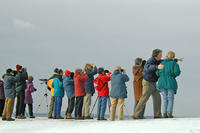 Special Event January 25, 2020
Celebrate the joy of winter birding with our ever-popular annual event! Each January, birding teams of all ages go head-to-head in a 12-hour race to spot as many species as they can.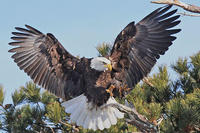 Special Event February 15, 2020
Deep winter is on its way—and with it, the bald eagles return to the Merrimack Valley. Join us for this annual festival to celebrate these special winter residents of the greater Newburyport area.
North Shore News