Regional News
Check here for the latest news from Mass Audubon wildlife sanctuaries around the state.
Boston News
This report outlines BNC's deep community engagement work as we continue our commitment to fostering a Sanctuary of Belonging where all are welcome.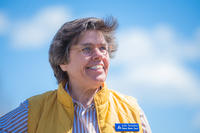 Over the past 21 years, the Boston Nature Center has grown to be a vibrant community nature center under Julie Brandlen's leadership. Below are some of the milestones that highlight our shared journey towards building a community of belonging.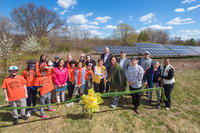 Five months ago, Mass Audubon's Boston Nature Center (BNC) in Mattapan broke ground on an ambitious project to become carbon neutral by 2022. So, it is especially fitting that on Earth Day Friday, April 22, members of the BNC community, supporters, civic leaders, and Mass Audubon staff gathered at the 67-acre wildlife sanctuary for a ribbon-cutting to officially announce it has achieved net-zero energy status.