Regional News
Check here for the latest news from Mass Audubon wildlife sanctuaries around the state.
Boston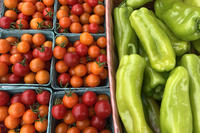 By collaborating with local hunger relief organizations, we're getting our farm-grown, delicious produce to local families in need. We're 98% of the way to our $50,000 goal—help us get there by donating today!
See all news for this region
Cape Cod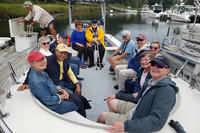 This summer's Wild, Wild Auction was a wild, wild success! For the second year, this online event raised critical funds for Mass Audubon's work on Cape Cod. The bidding was strong and participation was wide-ranging.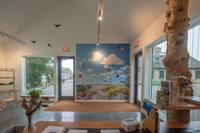 Special Event October 9, 2021
Everyone is invited to this free event in our new Discovery Center! Tour this beautiful, multi-functional building with our staff to learn about interior and exterior features, the exhibits, and what's in store for the future.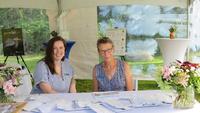 Lillie Peterson-Wirtanen has joined Mass Audubon Cape Cod's development team, succeeding Sheila Hoogeboom, who retired this month. Development Director Wendy O'Keefe says Lillie will work closely with the region's Leadership Friends and grants programs.
See all news for this region
Central
We're seeking volunteer water quality monitors to help collect data at multiple sites across the headwaters region of the Blackstone River watershed. Indoor and outdoor opportunities are available.
Thanks one local foundation's generosity, our creative collaboration with Gardner Head Start is expanding the Nature & Social-Emotional Learning program to new locations for the 2021-2022 school year!
See all news for this region
Islands
The Youth Environmental Stewardship program is a paid summer internship that enables island youth to gain hands-on conservation and management experience at our sanctuaries. We have the chance to fund three students—but we need your help to make it happen!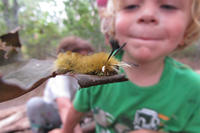 For four months of the year, one of our volunteers birds at the sanctuary daily in a practice called patch birding. This idea resonates with me—going deeply into a place, knowing it, appreciating it, and caring for it.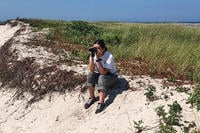 "My protection of the environment left the theoretical," says Sarah Swenson, talking about her YES internship this summer. "I realized that an essential part of my relationship with nature is a hands-on connection to the natural world."
See all news for this region
Metro South
Metro West
North Shore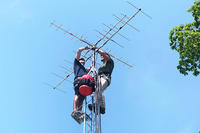 Ipswich River has joined the Motus Wildlife Tracking System! By participating in this exciting collaborative research network, scientists and educators across New England will be able to better understand the ecology and conservation of migratory birds.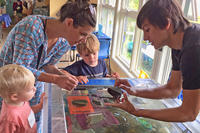 Take the first step toward becoming a Joppa Flats education volunteer! Sign up for one or more in-the-field training programs, held weekly on Thursday mornings through October 7.
See all news for this region
South East
West
Anne Lombard is a retired biology teacher and one of Arcadia's long-term volunteers. Now she wants others to know about how they can support the causes they believe in through a little-known planned giving option—Charitable Remainder Trusts (CRT).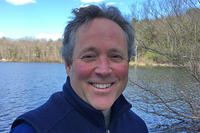 If you've enjoyed a Mass Audubon naturalist-led hike, school field trip, library program, or summer camp in the Berkshires and Connecticut River Valley area this year, then you've benefited from the work of Dale Abrams.
See all news for this region