Regional News
Check here for the latest news from Mass Audubon wildlife sanctuaries around the state.
Boston
Special Event Thursdays, July 14-August 18
Teens and preteens will explore connections within the ecosystem and their community.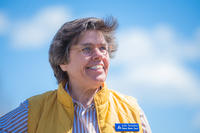 Over the past 21 years, the Boston Nature Center has grown to be a vibrant community nature center under Julie Brandlen's leadership. Below are some of the milestones that highlight our shared journey towards building a community of belonging.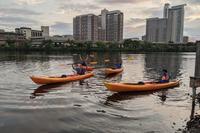 Special Event Fridays, July 15-August 26
Teens and preteens will kayak the Charles River and learn about the nature found in Cambridge.
See all news for this region
Cape Cod
Having protected more than 400 nests, Wellfleet Bay Diamondback Terrapin volunteers and staff are gearing up for the second half of the season—and hatchlings!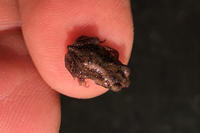 For the second year in a row, Eastern Spadefoot Toads have been recorded breeding at Ashumet Holly Wildlife Sanctuary, providing more evidence that Long Pasture's efforts to re-establish a population of the threatened species is paying off!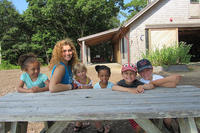 At Felix Neck's Fern & Feather Day Camp in Edgartown, campers ages 5–14 have fun and make friends as they explore the nature of Martha's Vineyard at our 350-acre wildlife sanctuary. Registration for summer 2022 opens on January 31!
See all news for this region
Central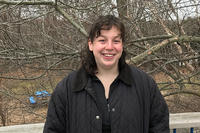 Every year, the team at the Broad Meadow Brook Wildlife Sanctuary welcomes interns to assist with a variety of projects across the sanctuary.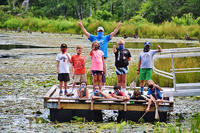 At our camp in Princeton, campers ages 3.5–17 make new friends, hike the trails, and discover the natural wonders of Massachusetts. Registration is now open for summer 2022!
See all news for this region
Islands
Metro South
Metro West
North Shore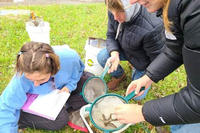 Started in 1996, the Salt March Science Project is a thriving program that partners local students in grades 5–12 with Mass Audubon scientists studying threats to salt marsh habitats on the North Shore.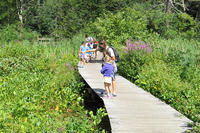 At our summer day camp, campers ages 5–14 have a unique opportunity to learn about nature, meet new friends, and have fun outside at locations in Topsfield and Marblehead. Registration is open for summer 2022!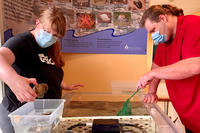 Joppa Flats welcomed two new animal husbandry interns this fall! These internships provide young adults of all ability levels the opportunity to learn practical, hands-on skills for future careers.
See all news for this region
South East
West