Regional News
Check here for the latest news from Mass Audubon wildlife sanctuaries around the state.
Berkshires
Don't let the cold and snow keep you inside—there's lots to do at our sanctuaries this winter. From snowshoeing to learning about animal tracking to February Vacation Week fun, we'll keep you busy and active!
See all news for this region
Cape Cod and Islands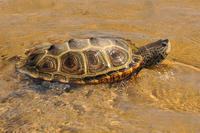 Wellfleet Bay invites researchers to submit proposals to present at the 25th Annual Cape Cod Natural History Conference. The deadline for submissions is December 31, 2019.
After finding a dead bat that wasn't typically found on Nantucket, researchers began monitoring the island's bat population. They discovered that this federally threatened bat species wasn't so rare on Nantucket after all.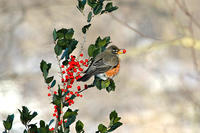 Ashumet Holly Wildlife Sanctuary
Special Event December 14, 2019
Take a "holly-day" season walk at one of the largest holly plantations in New England! Learn about the natural history of hollies and gather your own holly boughs to take home.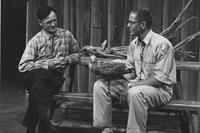 It's Felix Neck's 50th anniversary, and we're celebrating with a full year of fun, unique events! Join us in honoring and reflecting on the sanctuary's five decades of work inspiring nature heroes. First event is December 7.
See all news for this region
Central Massachusetts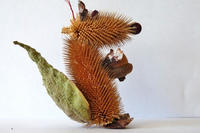 Special Event December 14, 2019
Get into the holiday spirit by creating your own ornaments from natural materials! Holiday treats and music will be provided to help inspire your festive creativity.
We have the cure for cabin fever—snowshoeing at Broad Meadow Brook! Snowshoeing is a great winter activity that provides good exercise and a chance to explore the great outdoors during a beautiful season.
Explore over 12 miles of sanctuary trails on snowshoes and enjoy the beauty and peacefulness of the winter woods. Bring your own snowshoes, or rent a pair from us!
See all news for this region
Connecticut River Valley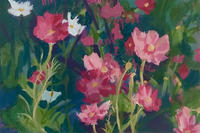 Special Event December 14, 2019
Enjoy a free reception with light refreshments, view the newest exhibit in the Gallery, and discover original artworks available for purchase! 25% of all sales will benefit Arcadia's Art House.
Arcadia has been an ecological gem and educational innovator in the Pioneer Valley since 1944. You're invited to celebrate everything that's been accomplished in the last 75 years, and help us look toward to a bright future for the generations to come!
See all news for this region
Greater Boston
North Shore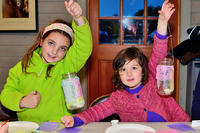 Special Event December 13 & 14, 2019
Join our staff and volunteers for this beautiful candlelit event celebrating the shortest day of the year. Welcome the lengthening days ahead by making your own solstice lantern!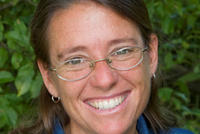 Please join us in giving a warm welcome to Ipswich River's new director, Amy Weidensaul. "I grew up in Massachusetts and, after a long career with the National Audubon Society in Maryland and Pennsylvania, I'm returning home," says Amy.
Every year, Stellwagen Bank National Marine Sanctuary tracks Great Shearwaters. For 2019, nine of the birds they are tracking are named after Mass Audubon wildlife sanctuaries.
See all news for this region
South of Boston