Regional News
Check here for the latest news from Mass Audubon wildlife sanctuaries around the state.
Boston
The Boston Camera Club exhibition will be on display at Mass Audubon's Boston Nature Center. Themed "Flora and Fauna of Massachusetts," the exhibition features one photograph each from 16 BCC members taken in wild, natural settings around the state.
See all news for this region
Cape Cod
Central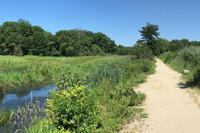 The sanctuary's new ecological project seeks to improve water quality, flood storage capacity, and native wildlife habitat value while reducing flood risk in adjacent residential neighborhoods.
Explore over 12 miles of sanctuary trails on snowshoes and enjoy the beauty and peacefulness of the winter woods. Bring your own snowshoes, or rent a pair from us!
See all news for this region
Islands
Metro South
Metro West
Registration for Broadmoor Nature Camp in Natick opens on Thursday, January 12 and we're looking forward to sunshine, summertime, and days filled with wonder and discovery in the great outdoors.
Registration for Drumlin Farm Camp in Lincoln opens on Tuesday, January 10!
On display February 1-March 31
Mass Audubon Habitat Education Center & Wildlife Sanctuary Gallery presents their February and March show: Being Outdoors, the art of Fay Hannon.
See all news for this region
North Shore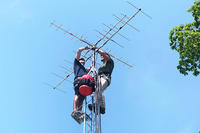 Ipswich River has joined the Motus Wildlife Tracking System! By participating in this exciting collaborative research network, scientists and educators across New England will be able to better understand the ecology and conservation of migratory birds.
Special Event February 14–18, 2023
Deep winter is on its way—and with it, the Bald Eagles will return to the Merrimack Valley. This year's festival will include both online and in-person programs to celebrate these special winter residents of the greater Newburyport area.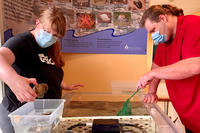 Joppa Flats welcomed two new animal husbandry interns this fall! These internships provide young adults of all ability levels the opportunity to learn practical, hands-on skills for future careers.
See all news for this region
South East
West