Regional News
Check here for the latest news from Mass Audubon wildlife sanctuaries around the state.
Berkshires and Connecticut River Valley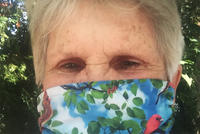 Janice Jorgensen is a semi-retired Hadley resident, an aspiring birder, and a creative strategist who has helped Arcadia grow and thrive over the years. Now, she wants to spread the word to others age 70 1/2 and older about a little-known way of supporting charitable causes—Required Minimum Distributions (RMD).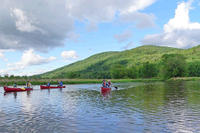 Mass Audubon has signed a Settlement Agreement to expedite the removal of PCBs from the Housatonic River and floodplain in a manner that is protective of human health and the environment.
Remote learning hasn't stopped our education team from connecting students to nature! Our in-school Berkshire Environmental Literacy (BEL) Program has had to adapt, but students and teachers are excited to have Mass Audubon educators in their virtual classroom.
See all news for this region
Boston
Cape Cod
Central Massachusetts
Wheelabrator Millbury sponsors free sanctuary admission for Millbury residents four times a year. Join us once each season and explore all that Broad Meadow Brook has to offer—for free! Next event is October 10, 2020.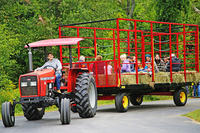 Since we can't host our usual Hey Day festival at the sanctuary due current health and safety guidelines, we're bringing the festival to you in new ways. Take part in the festivities this September and October, virtually and/or in-person!
See all news for this region
Martha's Vineyard and Nantucket
No news or events are scheduled at this time.
Metro South
We're excited to introduce MABA's newest intern to the team—Lauren Anfenson! A senior Electrical & Computer Engineering major at Olin College, we asked Lauren to share some insight about the work she's been doing at the museum since June.
See all news for this region
Metro West
We've gone digital this year! Choose from a wide variety of seed mixes and types that will attract birds to your feeders all winter. Order online by October 29; curbside pick-up is November 14 at the sanctuary.
Special Event October 30, 2020
On Friday, October 30, admission to Drumlin Farm will be FREE for everyone courtesy of a generous grant from the Highland Street Foundation. Welcome to the farm! Reservations required.
Families and children with autism spectrum disorder (ASD) and other sensory needs can connect with nature, the farm, and each other in a sensory-friendly environment on October 26 and November 2!
See all news for this region
North Shore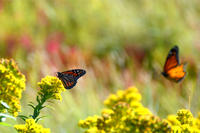 Calling all families—you're invited to join us each week on Tuesdays and Thursdays for outdoor nature fun!
See all news for this region
South East