Regional News
Check here for the latest news from Mass Audubon wildlife sanctuaries around the state.
Berkshires and Connecticut River Valley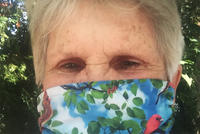 Janice Jorgensen is a semi-retired Hadley resident, an aspiring birder, and a creative strategist who has helped Arcadia grow and thrive over the years. Now, she wants to spread the word to others age 70 1/2 and older about a little-known way of supporting charitable causes—Required Minimum Distributions (RMD).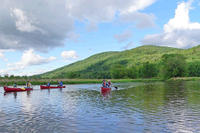 Mass Audubon has signed a Settlement Agreement to expedite the removal of PCBs from the Housatonic River and floodplain in a manner that is protective of human health and the environment.
Despite the global pandemic, our Wildlife & Plant Conservation Internship program has been running since mid-June. This summer's five interns have been working on a variety of field science projects that have kept them incredibly busy!
See all news for this region
Boston
Cape Cod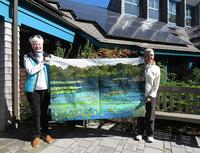 Despite COVID-19 or perhaps because of it, Wellfleet Bay's modified annual fundraising effort this summer has raised as much critical funding for the sanctuary's education and conservation programs as previous Wild, Wild Wellfleet! galas.
After finding a dead bat that wasn't typically found on Nantucket, researchers began monitoring the island's bat population. They discovered that this federally threatened bat species wasn't so rare on Nantucket after all.
Join Felix Neck and wellness entrepreneur Ky Keenan in bringing high-vibe living Plant-Based Experiences into your home. Choose from 4 curated experiences for up to 10 guests that can be hosted as a brunch, lunch, or dinner in the privacy of your home.
See all news for this region
Central Massachusetts
Since we can't host the annual Barbara J. Walker Butterfly Festival this year due to COVID-19, we're bringing the festival experience to you—virtually! Get to know New England butterflies, learn about our festival's history, discover fun hands-on activities, and find out how to support these amazing pollinators.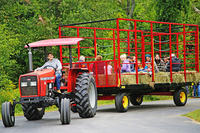 Since we can't host our usual Hey Day festival at the sanctuary due current health and safety guidelines, we're bringing the festival to you in new ways. Take part in the festivities this September and October, virtually and/or in-person!
See all news for this region
Martha's Vineyard and Nantucket
No news or events are scheduled at this time.
Metro South
No news or events are scheduled at this time.
Metro West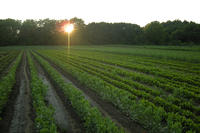 We're collaborating with local hunger relief organizations to provide healthy produce for vulnerable families in our community. You can help by making a donation today!
See all news for this region
North Shore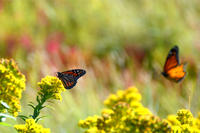 Calling all families—you're invited to join us each week on Tuesdays and Thursdays for outdoor nature fun!
See all news for this region
South East