Regional News
Check here for the latest news from Mass Audubon wildlife sanctuaries around the state.
Boston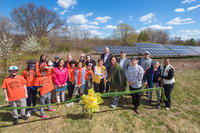 Five months ago, Mass Audubon's Boston Nature Center (BNC) in Mattapan broke ground on an ambitious project to become carbon neutral by 2022. So, it is especially fitting that on Earth Day Friday, April 22, members of the BNC community, supporters, civic leaders, and Mass Audubon staff gathered at the 67-acre wildlife sanctuary for a ribbon-cutting to officially announce it has achieved net-zero energy status.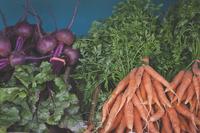 Plan for delicious meals throughout the year with Drumlin's spring, summer, and fall CSA programs. Get freshly-harvested, sustainably-grown produce from May through November!
See all news for this region
Cape Cod
Central
Special Event August 13, 2022
Celebrate butterflies with a day of educational fun at the sanctuary, where these amazing insects fly free in their natural habitats! Enjoy nature walks, live caterpillar exhibits, children's activities, and much more.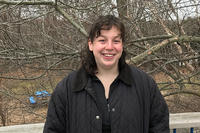 Every year, the team at the Broad Meadow Brook Wildlife Sanctuary welcomes interns to assist with a variety of projects across the sanctuary.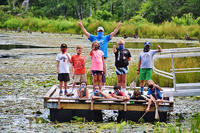 At our camp in Princeton, campers ages 3.5–17 make new friends, hike the trails, and discover the natural wonders of Massachusetts. Registration is now open for summer 2022!
See all news for this region
Islands
Metro South
Metro West
North Shore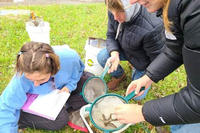 Started in 1996, the Salt March Science Project is a thriving program that partners local students in grades 5–12 with Mass Audubon scientists studying threats to salt marsh habitats on the North Shore.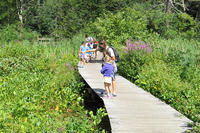 At our summer day camp, campers ages 5–14 have a unique opportunity to learn about nature, meet new friends, and have fun outside at locations in Topsfield and Marblehead. Registration is open for summer 2022!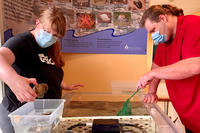 Joppa Flats welcomed two new animal husbandry interns this fall! These internships provide young adults of all ability levels the opportunity to learn practical, hands-on skills for future careers.
See all news for this region
South East
West