Regional News
Check here for the latest news from Mass Audubon wildlife sanctuaries around the state.
Berkshires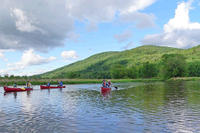 Mass Audubon has signed a Settlement Agreement to expedite the removal of PCBs from the Housatonic River and floodplain in a manner that is protective of human health and the environment.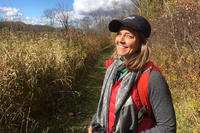 We have been working hard—from our homes—to develop ways to support your efforts to connect with nature closer to your home and to keep us connected to each other even during this time when social distancing is crucial.
See all news for this region
Cape Cod and Islands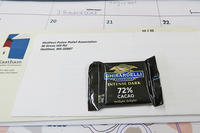 In this month's message, Sanctuary Director Melissa Lowe shares the many ways people have been encouraging, supporting, and inspiring us during the pandemic—and reflects on the fact that kindness comes in all sizes.
After finding a dead bat that wasn't typically found on Nantucket, researchers began monitoring the island's bat population. They discovered that this federally threatened bat species wasn't so rare on Nantucket after all.
It's Felix Neck's 50th anniversary, and we're celebrating with a full year of fun, unique events! Join us in honoring and reflecting on the sanctuary's five decades of work inspiring nature heroes.
See all news for this region
Central Massachusetts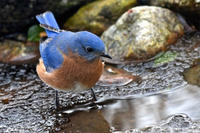 At Broad Meadow Brook, there is a lot we can do while working remotely. But we can't host field trips, public programs, or special events—and donations to offset these losses are urgently needed.
Since it wasn't possible to host our annual Sheep & Wool Festival this year due to COVID-19, we wanted to bring the festival experience to you—virtually! Get to know the sanctuary's resident sheep, learn all about shearing, connect with our wonderful vendors, and find out how you can help support the sanctuary's flock.
See all news for this region
Connecticut River Valley
On eBird, Arcadia and Quabbin Park are tied for most bird species seen over the years in all of central and western Massachusetts—241 species. Of the 100 eBird hotspots in Hampshire County, Arcadia is one of only six locations that have more than 200 species observed.
See all news for this region
Greater Boston
North Shore
While schools are closed due to COVID-19, Ipswich River's early childhood educators are finding ways to connect with their preschool students (and families) by using familiar routines and focusing on the learning and comfort that can be found outdoors.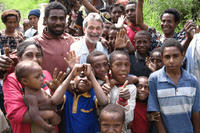 Wednesdays are going virtual! On May 20, speaker Dean Cycon, the CEO and founder of Dean's Beans Organic Coffee, discuss his socially responsible business in fair trade, shade-grown coffee.
See all news for this region
South of Boston