News & Events
We're excited to welcome two service members from TerraCorps, an AmeriCorps program in Massachusetts. Over the next 11 months, they'll work to expand Mass Audubon's outreach and land stewardship programs on the South Shore.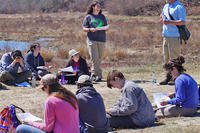 Tidmarsh is thrilled to offer Mass Audubon's Science for Solutions program for a second year! This fall, local high school students will start participating in hands-on field experiences and learn about the important—and fragile—nature of wetland ecosystems and watersheds.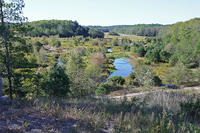 Congratulations (and many, many thanks) to all who helped Mass Audubon successfully complete the purchase of 450+/- acres of land in the Manomet section of Plymouth that will soon become our newest wildlife sanctuary—Tidmarsh Wildlife Sanctuary!
Subscribe to Tidmarsh emails